I stumbled across a Boldly video on my YouTube suggestions titled 'I let my most stylish friends dress me for a week.' At this point, I was really struggling with ideas for a post but after watching this video I had a eureka moment. This video highlighted that fashion is an art, a way of expressing yourself and all about taking risks. One moment that really stood out for me was when Ashly (the woman being styled) was reflecting on the week and said, 'putting yourself in a different shell, physically, can change how you feel on the inside.' Fashion is powerful, and it is individual. Each person's personal identity includes their fashion and what you wear can affect how you feel and I love it. In the Boldly video, one of the outfits included a beret, and when some colleagues commented that the beret was 'over the top,' Ashly took it off. Despite what other people think, don't let them define you or your choices. Wear a beret if you want to wear a beret! [Side note: berets are cool and now I want to buy one].
The video made me think about how it has evolved over centuries and how styles are constantly in and out of fashion (my mum always comments on how I dress like how she dressed in the 90's). Fashion has no boundaries and has been used as a political statement, protest or used to appreciate the limitlessness of fashion itself.  Women have gone from wearing long dresses, corsets, and having to follow laws on the length of their swimming costume and now we have no boundaries.  We can wear whatever we want and even use our fashion to make a statement.
In 1919, Luisa Capetillo (anarchist) was sent to jail for wearing trousers in public. The charges were later dropped, but the absurdity of this story shows how even women's fashion choices were controlled by law. Even more absurd is that women weren't allowed to wear trousers on the U.S. Senate floor until 1993 and the rule was amended only because women started to defy the rule. Looking back on these rules women had on their fashion choices makes me grateful that I can use fashion to express myself and even improve my mood. This research sparked me to research into designers who have used/use their platform to make a statement.
Recently, incredible designer Azzedine Alaia passed away, and I found myself reading articles about his influence on women's fashion. People have called his fashion 'inescapable and enduring,' showing the power his clothes had on everybody. His stunning clothes were 'powerful' and 'sexy', worn by intelligent, confident, 'selfish' women: Naomi Campbell, Michelle Obama and, of course, Clueless' Cher.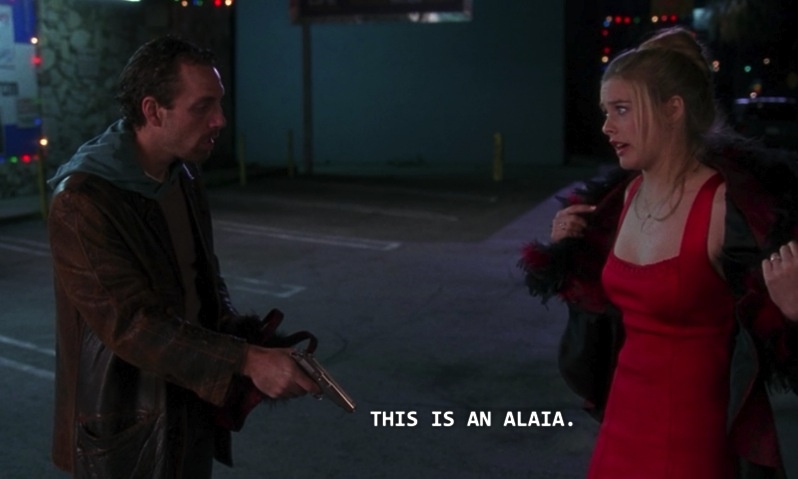 Fashion is taking risks, making a statement, expressing yourself. BE BOLD AND BE YOU ❤
S x